Notice
2020 season operating dates
5/23(Sat)-8/29(Sat) 9/19(Sat)-10/17(Sat)
Accepting reservations starting 3/1(Sun)
080-6601-3394
Reservations start 2/3 (Mon) for agents and group visitors
Reception desk hours: 8:00-19:00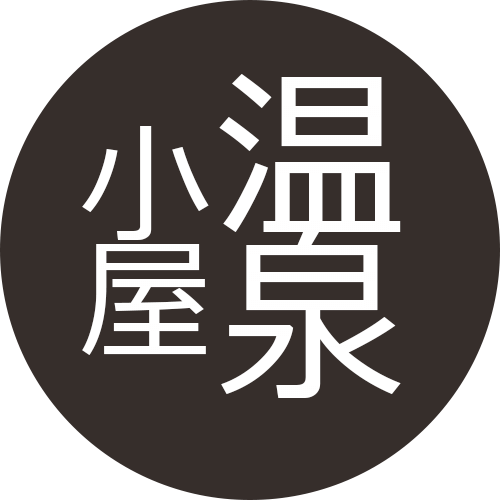 Located 45 minutes down the mountainous trails of the Hatomachi pass, and then a 3 and a half hour trek across the vast wetlands of Oze, our casual, hot spring lodge is truly a world of its own. Our hot spring has a reddish hue, due to the naturally-occuring sulfate minerals contained in it. In addition, the Akadashiro region, where we are located, is well-loved as the only place in the national park with a natural hot spring. We clean and maintain our hot spring daily, always keeping a consistent 24°C (75.2°F) water temperature.

There are no roads within a 10km (6.21 mile) radius.
All resources, including the fuel to generate the electricity, are transported here via helicopter once per month, or by foot twice per week.
It is a fabulous location in the middle of the great wilderness, isolated from the convenience of civilization, with no man-made objects except the lodge itself.
We recommend first-timers to start their journey from the Hatomachi pass.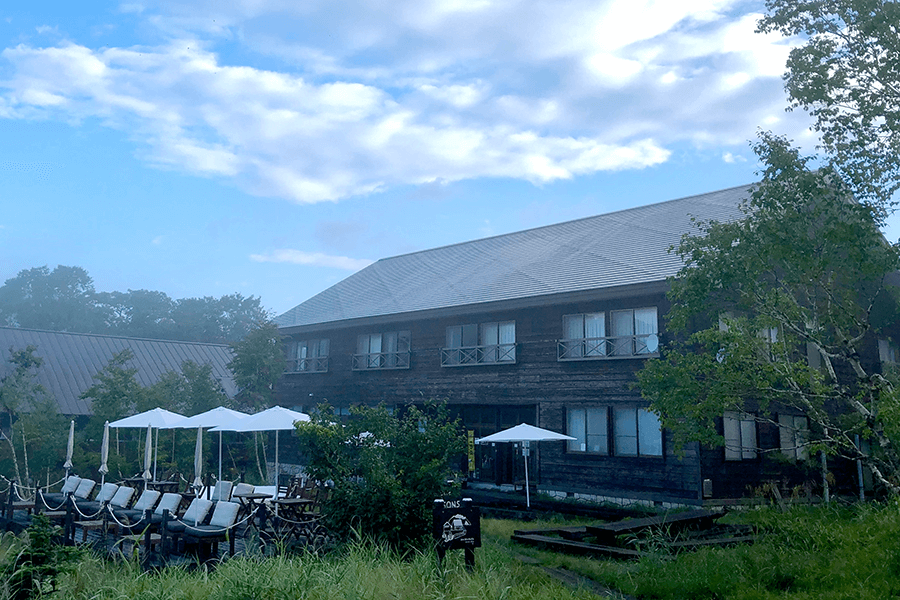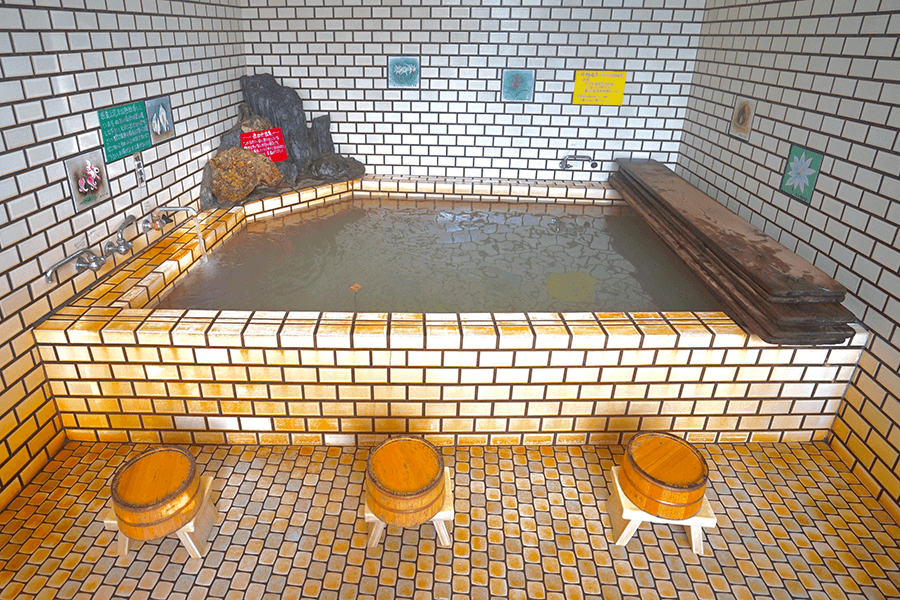 Prices
We have revised the prices for the 2020 season. In addition to the usual curry meal set, we have also added a small bowl of beef sukiyaki as a side. For the sukiyaki and steak meal plans (separate from the curry meal), we have added appetizers as a side. Clean, new sheets and original towels will be distributed to every visitor. We are consistently putting effort into improving our customer service. We look forward to seeing you.
お一人様の一泊二食の税込価格
Annex Building
Main Building
Wetlands Side
Main Building
Mountain Side/Ladies Room
1 person
¥12,100
(¥11,000)
¥13,750
(¥12,500)
¥12,650
(¥11,500)
2 people
¥10,450
(¥9,500)
¥12,100
(¥11,000)
¥11,000
(¥10,000)
3 people
¥9,900
(¥9,000)
¥11,550
(¥10,500)
¥10,450
(¥9,500)
4 people
¥9,350
(¥8,500)
¥11,000
(¥10,000)
ー
5〜6 people
¥8,800
(¥8,000)
ー
ー
Lodge use during busy days
A single person visitor will be required to share a room during busy, high congestion days. This may be applicable to 2-3 people visitors during these days as well. Shared rooms will be limited to the annex building, and will be 9350 yen per person.
Miscellaneous Information
Visitors will be required to take a meal, if staying overnight. 1100 yen discount for elementary school children. Toddlers (2-6 years) will have a 2200 yen discount. Women will be given priority for the Ladies Room. A special room is available, which will cost an extra 2200 yen for users. Please cook any foods outside or on the porch of the annex building. No laundry system. Any trash brought in must be taken back home upon departure.
Meal Information
Dinner will be homemade curry, a small sukiyaki bowl, and salad. Breakfast will be homemade Japanese-style meal set. Rice Ball Bento will be 880 yen. With an additional 1540 yen, visitors may switch dinner plan to the Japanese beef sirloin (120g〜140g) sukiyaki plan. With an additional 3080 yen, visitors may switch dinner plan to the Japanese filet mignon (180g〜200g) steak plan. The sirloin sukiyaki and steak plans will be limited to weekdays, and reservations for the meals are required. Limited quantity.

Main Building Room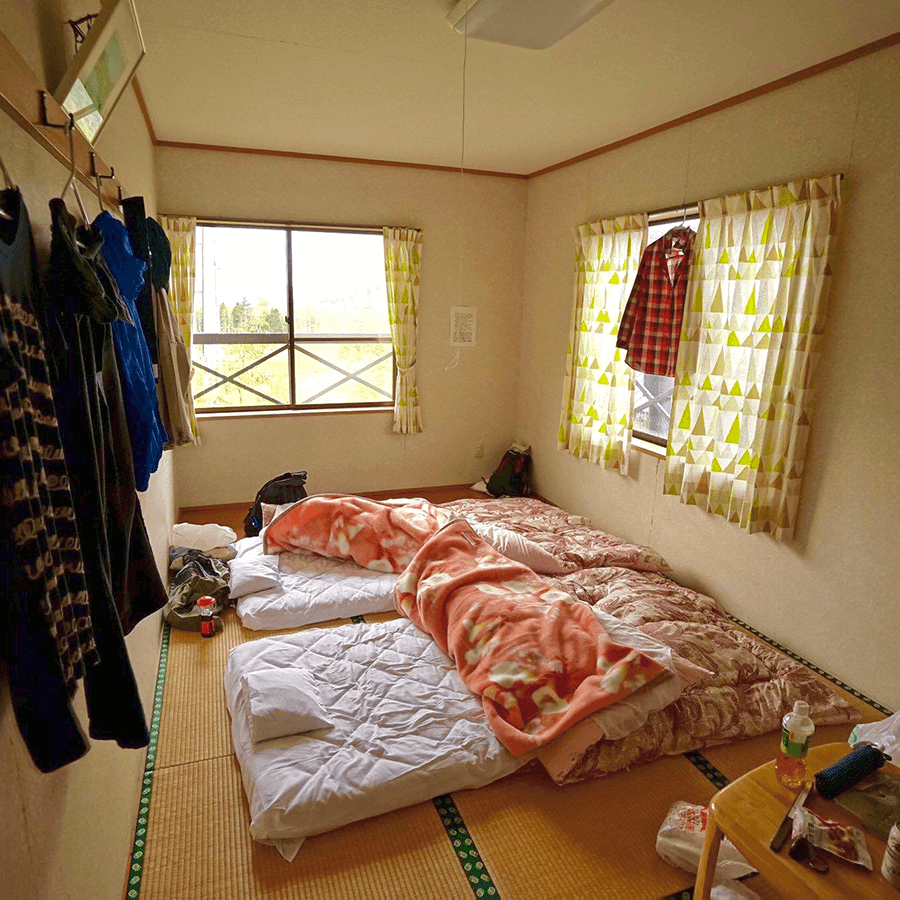 Annex Building Room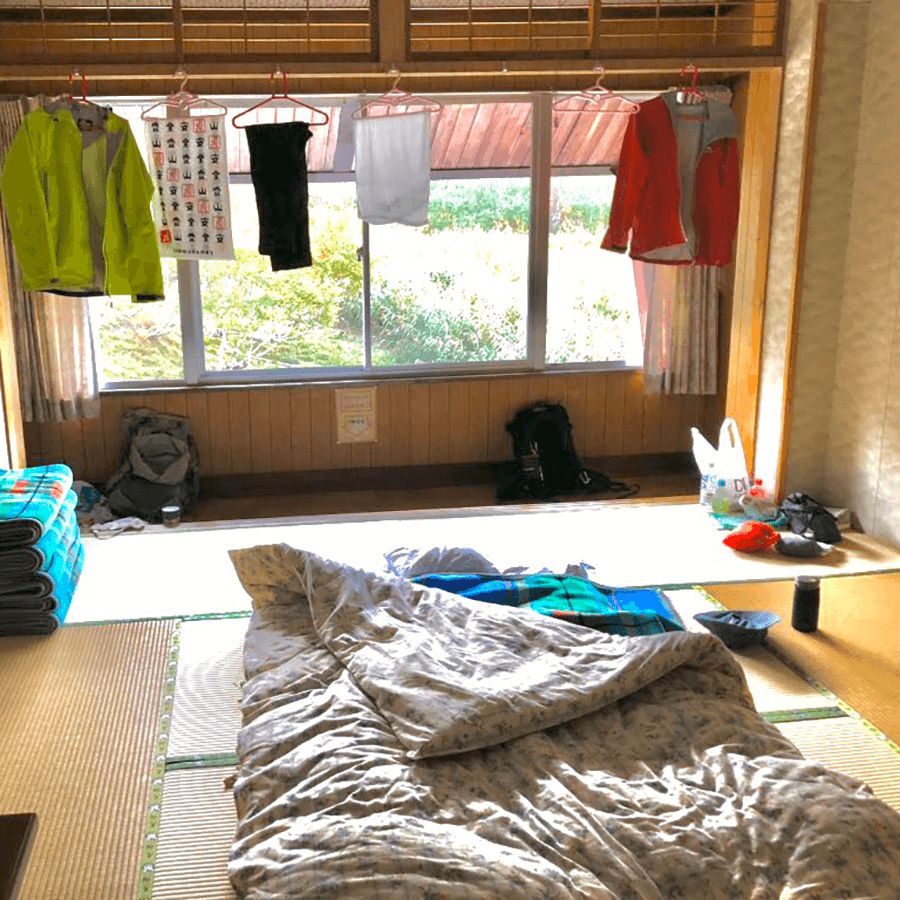 Reservation
We accept reservations by phone only.
Reception desk hours: 8:00-19:00
2020 operating dates: 5/23(Sat)-8/29(Sat), 9/14(Sat)-10/19(Sat)
Accepting reservations starting 3/1 (Sun).
*For agents and group visitors, we will be accepting reservations starting 2/3 (Mon).

Since the environment of Oze is unsuitable for reliable internet connections, please reserve by phone. We apologize for any inconveniences.

080-6601-3394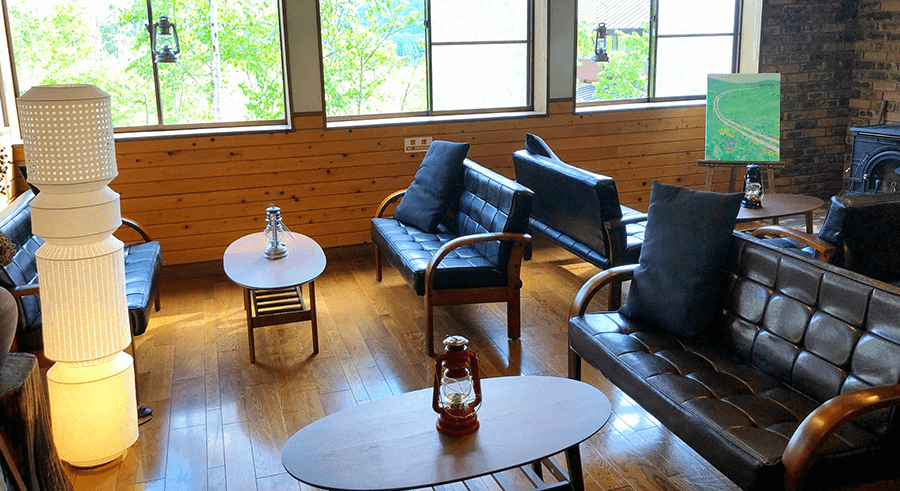 Cafe
「SEASONS」: A fancy cafe tucked away in the wilderness. It is joined with the woody indoor cafe 「FOREST」. Prices listed include tax and location fees. 「SEASONS」will be opened from 10:00 - 17:00 (due to dew condensation in the surrounding area, SEASONS cannot be opened in the early morning or evening). FOREST is opened all day.
Beverages
Mandarin Coffee
¥500
Earl Grey (with Darjeeling)
¥600
Draft Beer
¥800
Whisky
¥750
Cocktails
(gin, cassis, campari, whiskey)
¥800
Wine, Shochu, Sake are also available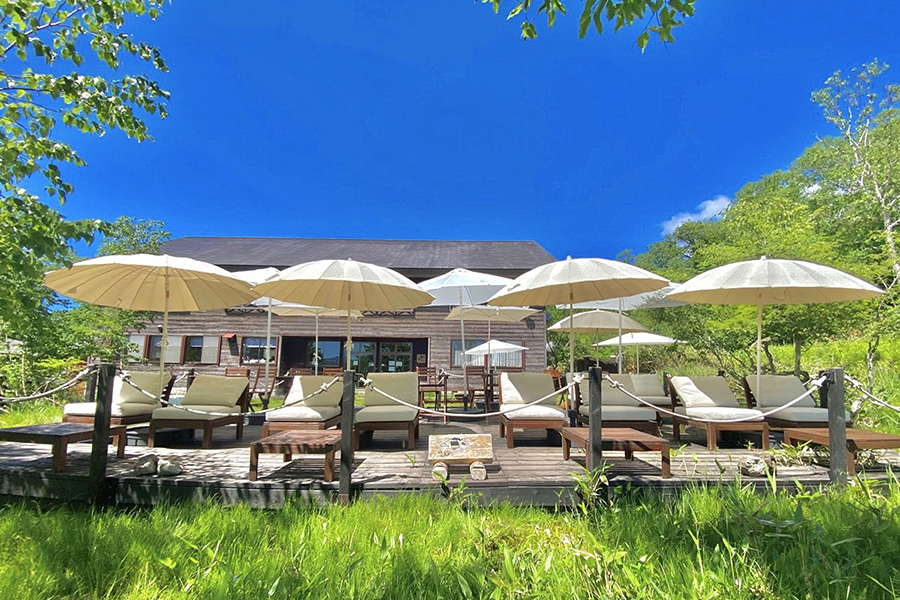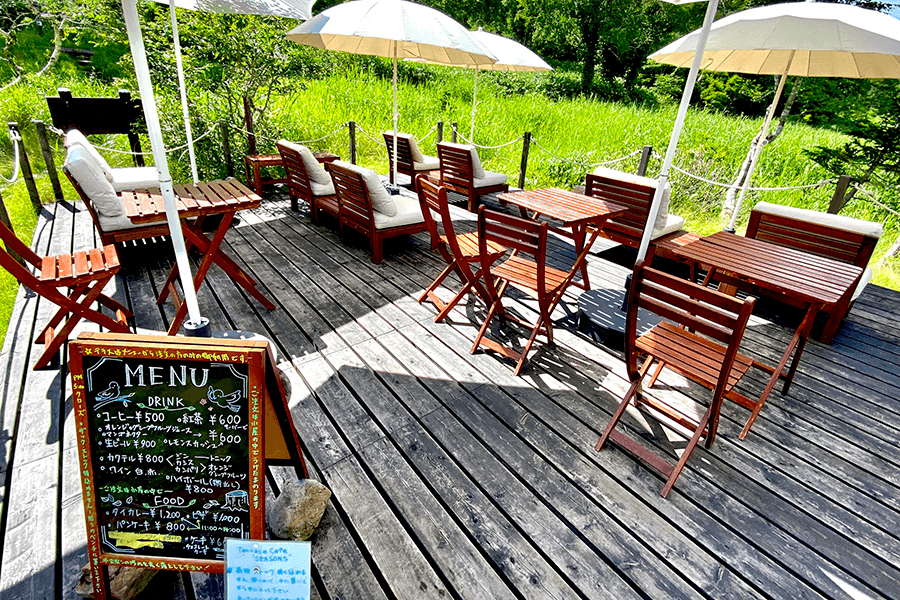 Food Menu
| | |
| --- | --- |
| Crispy Pizza (18cm) | ¥800 |
| Thai curry | ¥1,000 |
| Pancakes (10cmx2) | ¥700 |
| Cake | ¥600 |
| Ice Cream | ¥600 |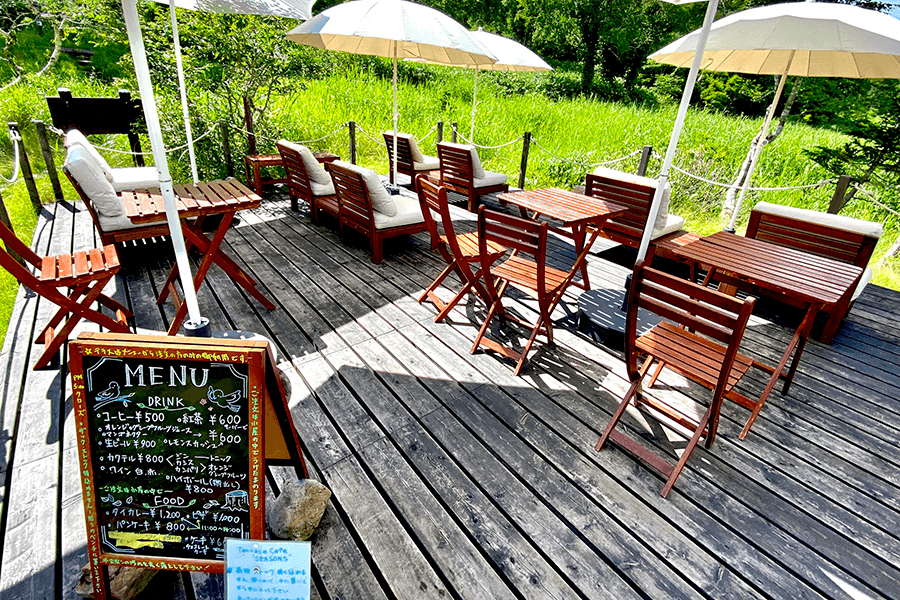 Day Trip hot spring usage
   14:00〜18:00 ¥700 per person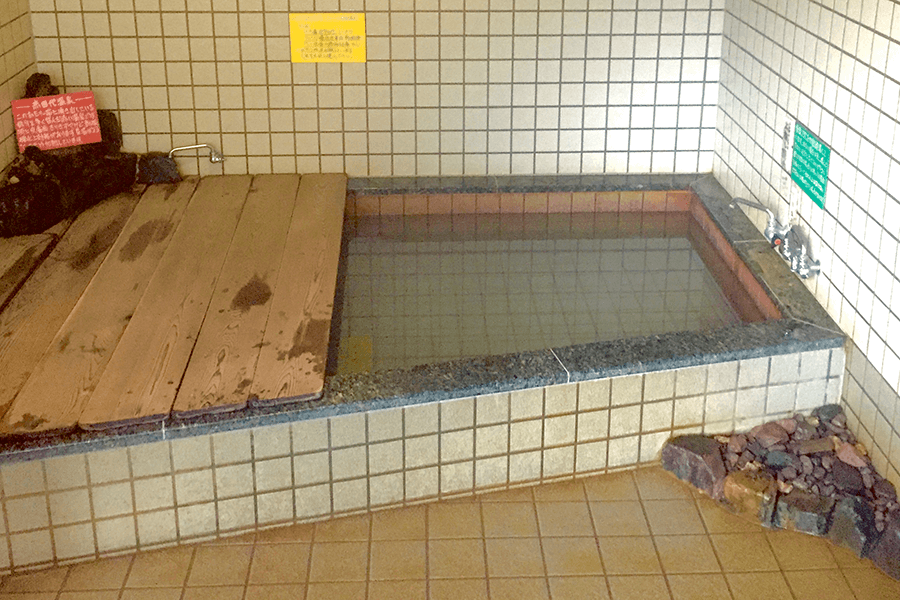 Access
To
4 hours on foot from Hatomachi Pass
back
4 and a half hours on foot to Hatomachi Pass
*Oze is a mountainous area that inaccessible by car. Please plan your trip safely and accordingly, due to the chance of hazardous weather conditions. Please wear appropriate hiking shoes, and please do not forget to bring a raincoat as well. In addition, please attempt to arrive at the lodge by 16:00.